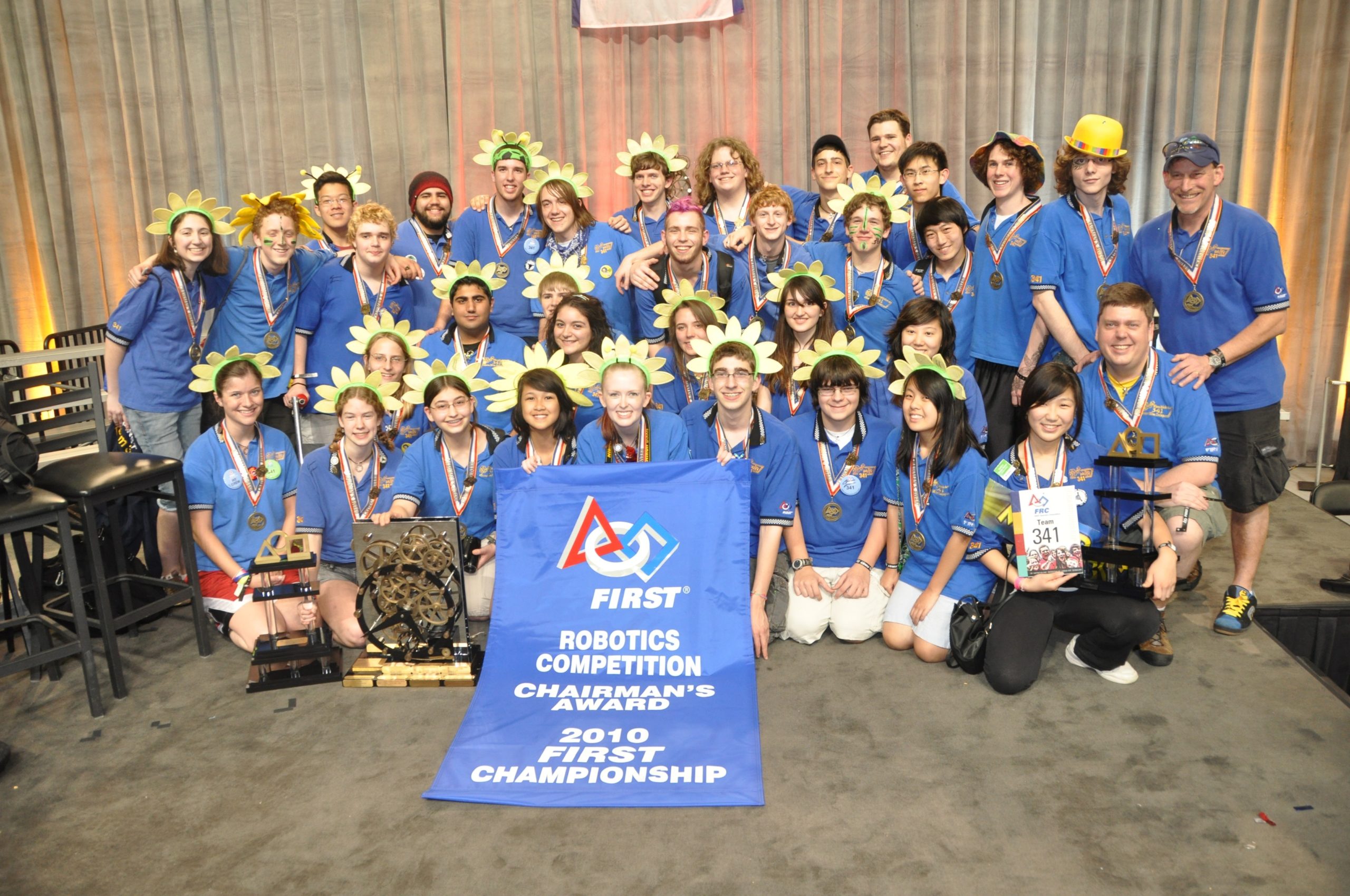 Miss Daisy Team 341 from Ambler, Pennsylvania won the Chairman's Award at the 2010 FIRST Championship.
Team 341 mentored a dozen FRC and FTC teams prior to winning the award, and worked to reach out to students of all backgrounds to spread FIRST throughout their community.
In addition to teams they have mentored, Team 341 has taken on several projects within their community.
SPARKY'S ROBOT WORLD
Sparky's Robot World is a traveling robotics exhibit designed to bring the excitement of science and technology directly to children in their schools and communities. The entire display is designed for travel and fast set-up. It fits into a standard trailer and has multiple set-up configurations depending on the space available.
The final exhibit will consist of: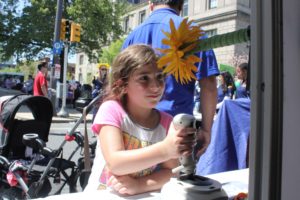 Multiple interactive touchscreen learning modules
Hands-on demonstration boards for teaching engineering concepts
A full playing field with 4 ball-shooting robots completing a game objective
RAMP RIOT
Ramp Riot is Team 341's annual off-season event. With its humble roots as an 8 team scrimmage back in 2000, Ramp Riot now draws 36 teams and over 2,500 spectators yearly. Ramp Riot is much more than just a competition. Ramp Riot has hosted helpful seminars and information sessions for teams to share what they know and learn from each other. Community members find plenty of fun between matches with face painting, live local radio stations (with prizes!), robot driving zones, and even the Philly Phanatic!
2010
Championship Chairman's
Award Winner