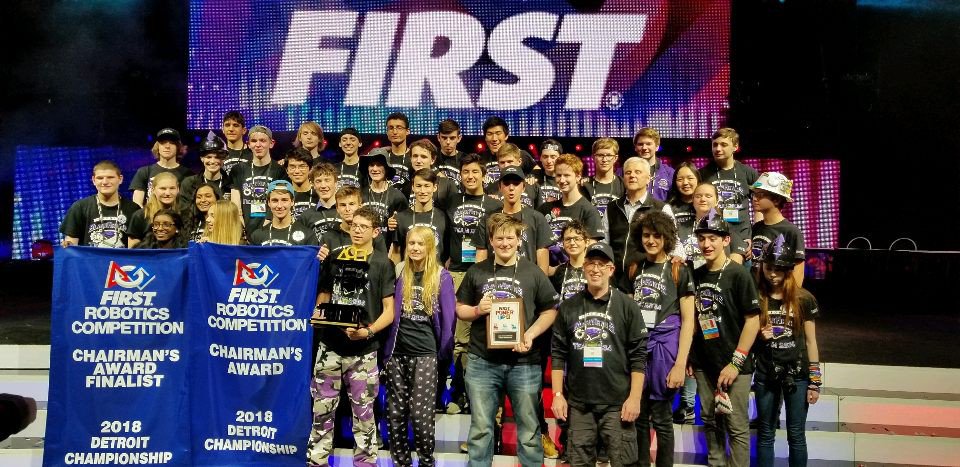 Team 2834: Bionic Black Hawks
Bionic Black Hawks Team 2834 from Bloomfield Hills, Michigan won the Chairman's Award at the 2018 Detroit FIRST Championship. Team 2834 racked up over 1,000 mentor hours in 2017 alone whilst mentoring 14 FLL teams and 8 FTC teams. 
Full Steam Ahead
Full Steam Ahead is part of Team 2834's initiative to spread FIRST's message in a unique way. The show, which is fully student produced, filmed, and edited cable TV show, illustrates FIRST concepts through innovative labs and expert interviews.
The Allaire Medal – Leadership Exemplified
The Allaire Medal recognizes leadership exemplified, 2834 awarded this medal to a students who demonstrated outstanding leadership and whose personal character best embodies the spirit of FIRST.
2018
Detroit Championship
Chairman's Award Winner
2017-18 Sponsors
FCA Foundation
General Motors
thyssenkrupp
Magna
Ford Motor Company
PTC
Bloomfield Hills High School